Thunder the Adventure Team Van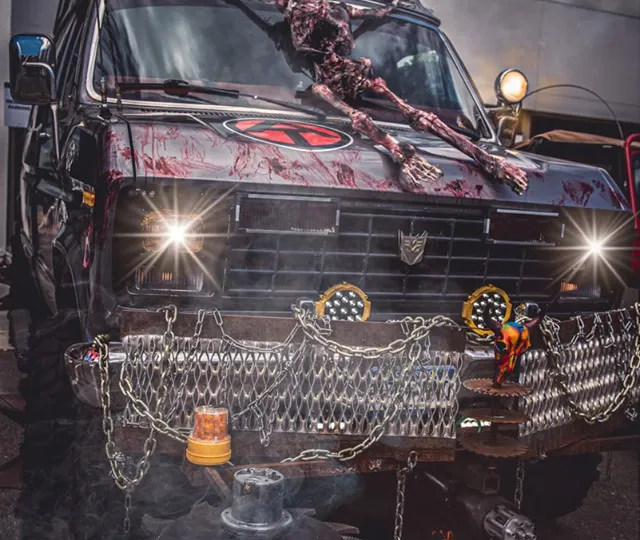 Was conceived for a movie called ShowDevils.
Then I was ask to Build a vehicle for Zombie Zone, The Walker Stalker Con, and the movie Camp Crash. It's equipped with all the props from twin working saw blades, mini gun, chain saw, and lots more.
Contact
Thunder the Adventure Team Van